Projects
600 tph Granite Crushing Plant in Ghana

Project Name: 600 tph Granite Crush...
300 tph Basalt Crusher Plant in Kenya

Project Name: 300tph Basalt Crusher...
China Impact Crusher Brings Great Economic and Social Benefits
Date: 12-11-2015 From: Fote Machinery Author: admin
China impact crusher is specially designed in line with customers' feedback. It has an extensive applicable scope. Chinese impact crusher is not only suitable for crushing granite, basalt, limestone, pebble, cement clinker, iron ore, quartz stone, bauxite and many other ores, but also has an important application in the construction of highway, railway, water conservancy, airport and so on. China impact crusher is aimed at producing high-quality stone aggregates and artificial sand for cement industry, refractory materials, metallurgy, etc.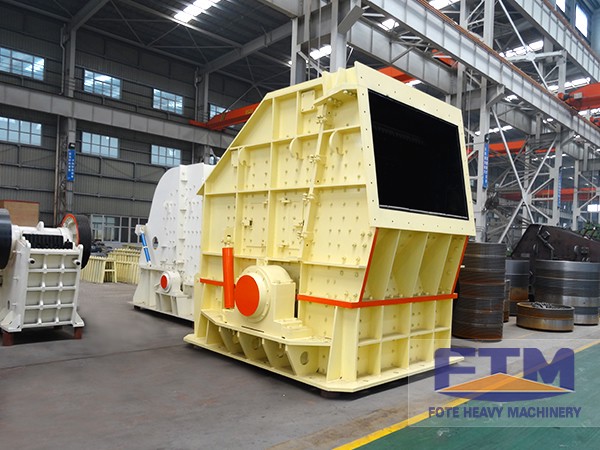 In the future, big stone impact crusher and mobile crushing machine will play a leading role in the mining machinery market. So the technological innovation and progress are of great necessity. As a professional impact crusher manufacturer, Fote Machinery is specialized in producing various impact crushers and other types of crushing machines. Our impact crushers have properties of simple structure, high crushing efficiency, strong performance, convenient maintenance and environmental protection. In addition, FTM impact crushing machines are able to meet the technical requirements of crushing metal, nonmetal and construction waste.
We are professional and experienced in crusher production and our crusher machines are of reasonable price and high performance. Through many years of research and production, our crushing equipment has reached the advanced level in the world. We promise that our crushing equipment will create more benefits to customers with less cost.
If you want to learn more about impact crusher and impact crusher price, please contact us immediately.