Projects
600 tph Granite Crushing Plant in Ghana

Project Name: 600 tph Granite Crush...
300 tph Basalt Crusher Plant in Kenya

Project Name: 300tph Basalt Crusher...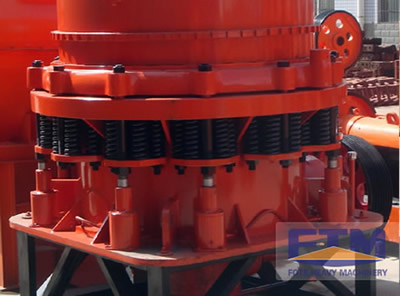 Symons Cone Crusher for Mining
Feeding Size: 65-300mm
Processing Capacity: 12-1000TPH
Applied Materials: Pebbles, gravel, granite, diabase, basalt, quartz, limestone, iron ore, coal gangue, etc.
Get a Quote
Symons Cone Crusher for Mining Introduction
High efficiency Symons cone crusher for mining employs the optimal portfolio of crushing frequency and eccentric distance. The special crushing cavity designed with the laminating crushing principle and the matching revolving speed realize the selective crushing on materials with a higher level of fine crushing and better grading. The application of hydraulic insurance, hydraulic lock, hydraulic adjustment and hydraulic cleaning devices make the operation in place at one go and more automated. Besides, high efficiency Symons cone crusher for mining also adopts an optimized design, contributing to a more than 95% trouble-free operating rate.
The PYF series Symons type cone crusher is also known as compound cone crusher. It is a kind of freshly developed crushing equipment with high power, strong productivity and big crushing ratio. This series Symons type cone crusher gathers the traits of various crushing plants in a body and shows extraordinary crushing talents in construction, mining, road construction, cement preparation, sand and gravel production, metallurgy and many other fields.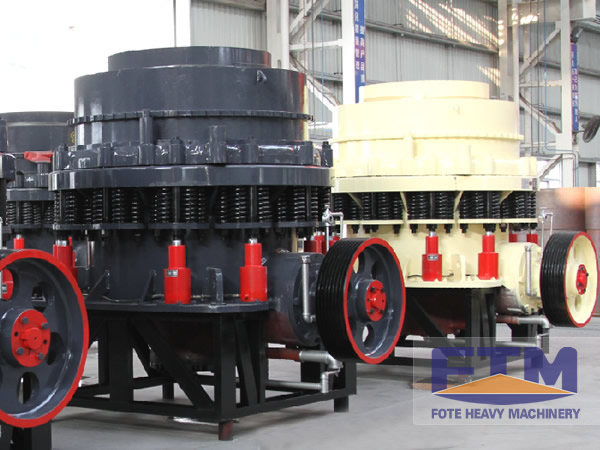 The unique constant lining board of Symons cone crusher for mining minimizes equipment abrasion; the dedusting and pressurized dust-proof measure brings a clean and safe production environment; the standard electric pump is more secure and convenient. Fote Machinery is concerned about what the customers are concerned about and is striving to be the most reliable crusher manufacturer for customers.
Application Case:
The Irish sand making field
Daily Operating: 20 hours
Output: 300 t/h
Processing Material: River pebble.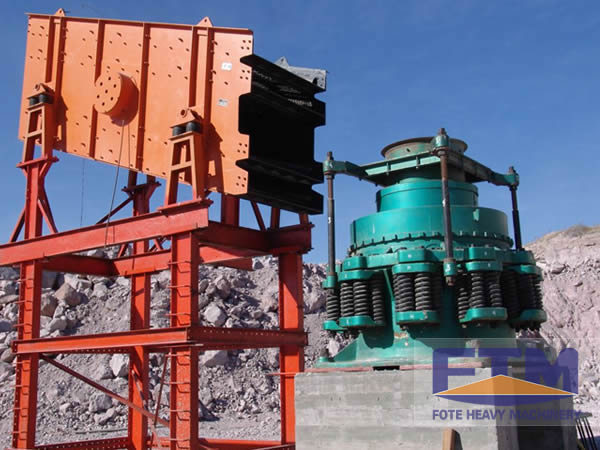 Production Situation: The raw material is less than 60 mm and the finished product is required below 12 mm. This client is the branch of one Arabic group, with 20 years of sand industry experience. It successively purchased a PYFD Symons 1300 cone crusher and a PYFD-2110 Symons cone crusher for mining. Our Symons type cone crusher has won lucrative benefits for the company.