Projects
600 tph Granite Crushing Plant in Ghana

Project Name: 600 tph Granite Crush...
300 tph Basalt Crusher Plant in Kenya

Project Name: 300tph Basalt Crusher...
Kaolin Impact Crusher Has a Promising Future
Date: 11-25-2015 From: Fote Machinery Author: admin
Innovation is necessary for every industry. What we need is constant innovation and progress, rather than blindly standstill. Innovation is the soul of a nation. For an enterprise, innovation is the source of progress. An enterprise only constantly insists on innovating and developing, can it establish a good brand effect and achieve progress and development in the violent market competition.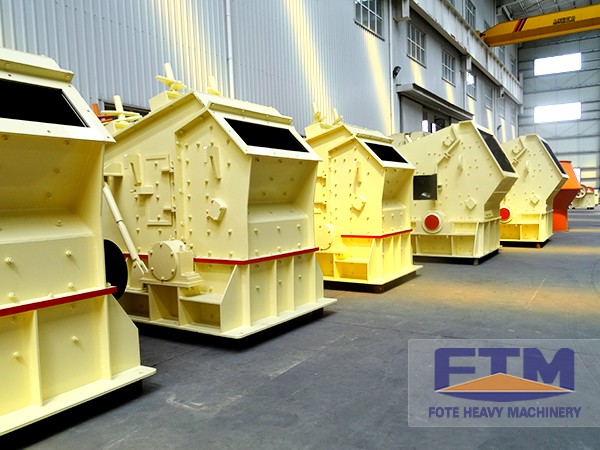 In recent years, owing to the tremendous demand of crushers, the competition in domestic crusher market is growing increasingly fierce and the domestic crusher enterprises are faced with rigorous challenges not only coming from the competition in the domestic crusher industry, but also from the great pressure caused by foreign crusher technologies. In consequence, if we want to develop, we must innovate.
Mining machinery industry is the pillar industry of our national economy. Equipment innovation and upgrade is very essential for crusher manufacturers to survive and grow stronger. Confronted with the enormous demand, the traditional crushing equipment is overwhelmed. Therefore, our engineers are committed to studying and developing new technologies and trying hard to create novel crushing machines. Through many yeas research and production, the energy-efficient kaolin impact crusher is successfully launched finally.
The excellent performance of kaolin impact crusher has a significant influence on the whole developing history of the crusher manufacturing industry and warmly welcomed by the wide customers. If you are interested in our impact crusher for producing fine kaolin, please contact us to know more information.