Projects
600 tph Granite Crushing Plant in Ghana

Project Name: 600 tph Granite Crush...
300 tph Basalt Crusher Plant in Kenya

Project Name: 300tph Basalt Crusher...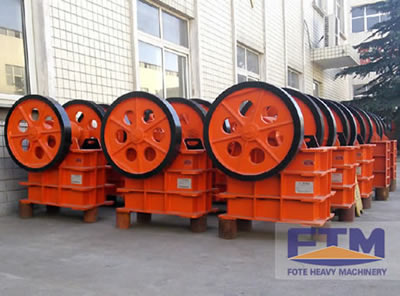 Jaw Small Stone Crusher
Capacity: 5-60t/h
Feeding Size:125-340mm
Discharging Size:10-100mm
Get a Quote
Jaw Small Stone Crusher Introduction
Crushing equipment can be divided into large, medium and small types according to different production needs of customers. The market demands of small stone crushers are very huge. Jaw small stone crusher, small impact crusher, small hammer crusher, small cone crusher and other small stone crushing equipment have been recognized by the market. They solved the customers' problem of little production needs that have to use crushers. Then small stone crusher machines are the preferred industrial equipment of customers who have little production demands.
Jaw small stone crusher is a kind of jaw crusher which is smaller in yield per unit and feeding size than traditional jaw crusher, which is mainly to cater to different requirements of users for crushers. Small stone jaw crusher is made of high strength materials, which is of superior performance and stale production capacity, and suitable for various stone production environment. Although it is small in size, however, its inner structure and conventional structure are totally the same to common jaw crushers, so mini jaw crusher india can completely replace common crushers. Besides, jaw small stone crusher also has the advantage of simple structure apart from advanced technology.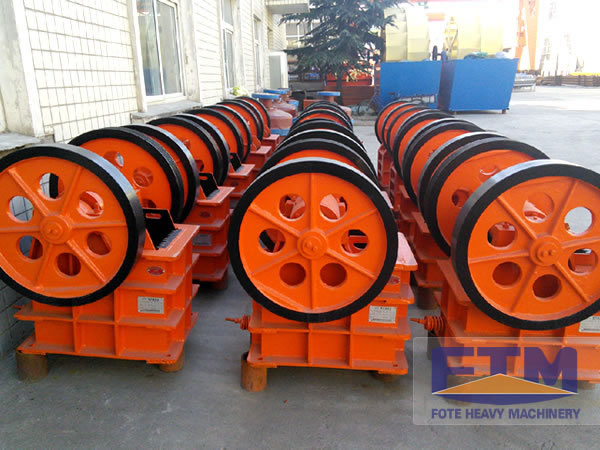 Application Range of Jaw Small Stone Crusher
The smallest mini jaw crusher's capacity is ranging from 1 to 3 tons per hour, of which jaw crusher 1 ton an hour and jaw crusher china capacity 3 ton hour are the commonly used two types. This series of mini jaw crushers are generally used in small scale concrete brick plant, stone quarry, chemical plant, concrete waste disposal unit, etc., which can crush concrete waste, crystal, ceramics, coal gangue, slag, aluminum ore, iron ore and some other non-metallic ores, such as barite, pebble, granite, bluestone, basalt, etc.
Notes When Choosing Mini Jaw Crusher
1. The types of small jaw crusher are decided by the requirements of crusher for stones. Meanwhile, because different ores have different physical structures, so the crushing difficulties are also different. Therefore, it's very important to choose a proper mini jaw crusher to crush the materials with the most reasonable method, thus playing its biggest role, reducing stone production cost and improving stone production efficiency.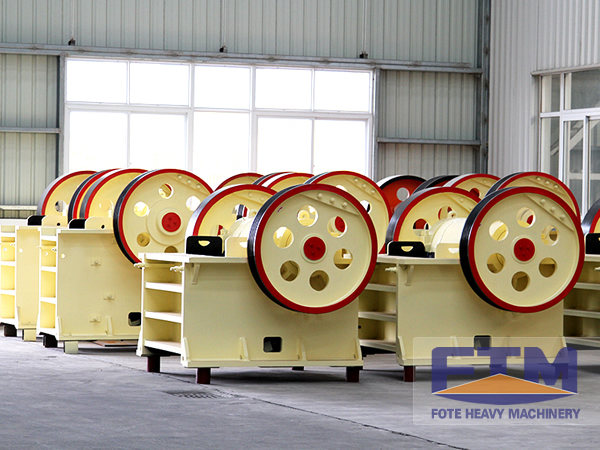 2. The small jaw crushers also have different models and specifications. Different models have different feed opening. Hence, when choosing mini jaw crushers, the customers need to fully understand their requirements for feeding size and discharge size, that is to say, they need to know the related technical parameters of equipment. These parameters will be listed at the bottom of the product; the customers can have a look, if there is something unclear, please feel free to consult us.
3. The model selection of small jaw crusher is also affected by the scale of stone crushing plant or sand making plant the customer have or want to configure. The configuration of different equipment will have some differences; these differences can decided the production efficiency and production loss degree of customers. Hence, choosing a proper mini jaw crusher can not only improve production capacity, but also reduce production loss.
Our jaw small stone crushers are export to various countries, including India, USA, UAE, Kenya, Uganda, Pakistan, South Africa, Zambia, UK, Namibia, Vietnam, etc.