Projects
600 tph Granite Crushing Plant in Ghana

Project Name: 600 tph Granite Crush...
300 tph Basalt Crusher Plant in Kenya

Project Name: 300tph Basalt Crusher...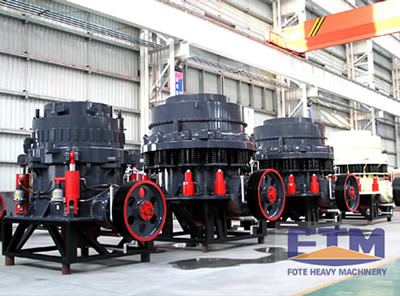 Cone Crusher for Granite Crushing
Feeding Size: 65-300mm
Discharging Size: 3-60mm
Processing Capacity: 12-1000TPH
Get a Quote
Cone Crusher for Granite Crushing Introduction
The nature gives us many essential resources for human life. As long as these resources are used reasonably, they will be beneficial to human society. There are many mineral deposits in the nature. Granite as a kind of high-quality stone material has always been paid close attention to and used by people, because of its high hardness, good wear resistance and beautiful colors. In China, the urbanization process begins to speed up, it becomes an inevitable trend for ready-mixed mortar to take the place of mixing mortar. Therefore, the demand for granite aggregate is increasingly rapid.
After having been processed by the dedicated crushing machine, granite can be broadly applied to water conservancy and hydropower, highway, railway, chemical industry, building materials and a variety of fields. High-quality granite aggregates cannot leave professional cone crusher for granite crushing. Granite cone crusher has a unique style in the crushing of hard materials. Since the granite ore is too hard to break, so we usually choose jaw crusher with high crushing strength for coarse crushing and granite cone crusher for the secondary crushing. As the most preferred equipment for the secondary crushing operations on hard materials, cone crusher for granite crushing is developed based on the material characteristics of granite, more targeted and more reasonable, so this type of granite cone crusher is more suitable for breaking granite.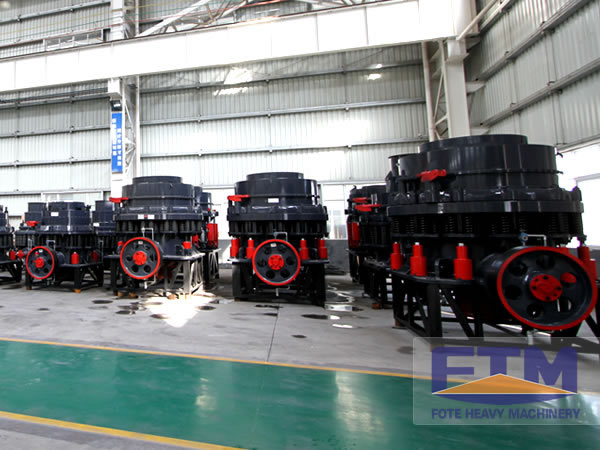 Cone crusher for granite crushing is characterized by high production efficiency and large yield. It adopts advanced lamination crushing and wear-resisting parts, thus it can significantly reduce customer's production cost. Granite cone crusher is convenient to maintain and repair, which can both cut sown the maintenance cost and lessen the economic loss caused by downtime in significant measure.
250TPH Complete Cone Crusher
250 tph complete cone crusher has a great many advantages in the production of granite. This set of specific cone crusher for granite crushing applies material layering and selective crushing techniques. Materials in the crushing cavity suffer a full range of extrusion, shear and curlating, so as to achieve the effect of crushing and self-crushing and avoid immediately contact with the crushing cavity wall, effectively preventing the lining board from wear and tear. Its unique design simplifies the crushing process and decrease auxiliary equipment.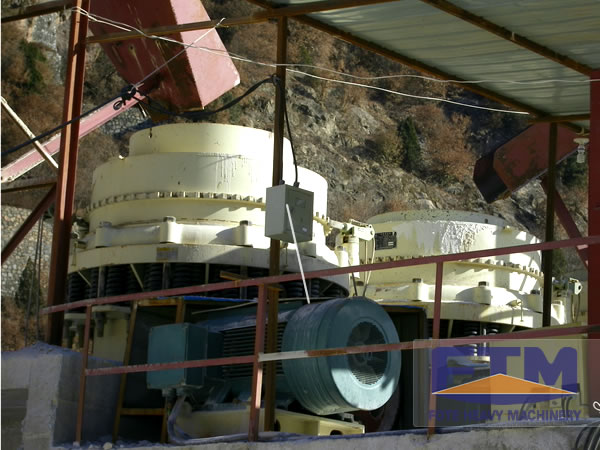 Granite cone crusher is the optimal cone crusher for granite crushing. The 250 tph complete cone crusher researched by Fote Machinery outshines others in the crushing of hard rocks, such as granite and basalt.