Projects
600 tph Granite Crushing Plant in Ghana

Project Name: 600 tph Granite Crush...
300 tph Basalt Crusher Plant in Kenya

Project Name: 300tph Basalt Crusher...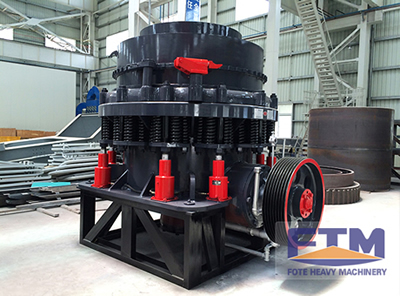 Marble Cone Crusher
Feeding Size: 65-300mm
Processing Capacity: 12-1000TPH
Application Fields: Quarry, concrete mixing station, dry mixed mortar, power plant desulfurization, quartz sand, etc.
Get a Quote
Marble Cone Crusher Introduction
Marble is a major category of the natural architectural decoration stone materials and obtains the grace of both decoration industry and a mass of customers. Due to its high compressive strength and good chemical and physical properties, it is generally used as indoor ceramic tiles and wall decoration material. But during the coarse to make decoration materials, marble is quite easy to be broken and damaged, which causes a lot of inconvenience to transportation and routine maintenance. For the sake of greater economic and social benefits, the investment in marble has gradually turned to the man-made artificial panels with low cost and simple technique.
In building decoration and fitment, marble is usually used as building material. But the broken stone and leftover bits and pieces generated during the mining and processing process needs to be crushed before putting into use. Marble cone crusher is specially developed by Fote Machinery according to marble's shape, characteristics and physical functions. It is a type of hard stone cone crusher dedicated for crushing marble. As a professional mining equipment manufacturing enterprise, our marble cone crusher is of stable performance, good character and low price. Certainly, there is not only the cone type rock crusher which can be used to break marble stones, also including jaw crusher, impact crusher, hammer crusher and other hard stone cone crusher equipment.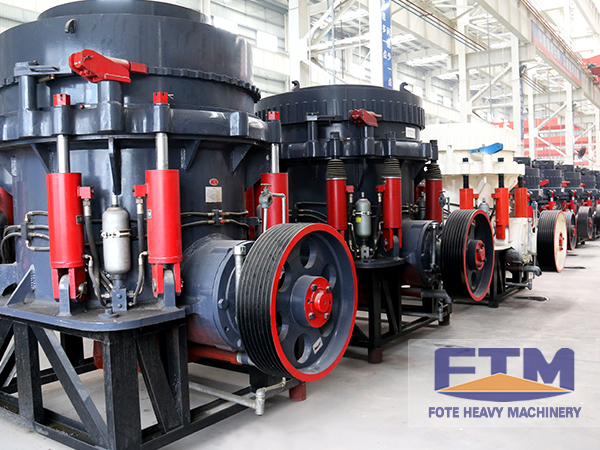 The advance of stone processing industry relies on the progress of tools and technologies all along. Our marble cone crusher has abundant features such as reasonable structure, reliable performance, large crushing ratio, high capacity and low wear loss. Constant technological upgrade, this is exactly the reason why our marble cone crusher has such multiple advantages. Its frame is made of high-strength cast steel with finish machining technology, effectively prolonging the replacement period and using life. The total adjustment is controlled by the hydraulic system, more efficient and labor-saving. Coarse, secondary, fine and superfine crushing process in addition to compound cavity types significantly promotes the content of cubic products.
Role of Marble Cone Crusher in Production Line
Among the massive mineral cone crusher equipment on the market, marble cone crusher with its countless traits is preferred by a great number of developers. As marble producing and processing develops into a certain scale, the marble production lines begin to come into use. Marble cone crusher plays a key role in the complete production line, because it determines the particle shape and size of the finished products. Therefore, it is the precondition of high yield and high quality to choose a correct type of crushing machine. We believe that FTM marble cone crusher is your right choice.