Projects
600 tph Granite Crushing Plant in Ghana

Project Name: 600 tph Granite Crush...
300 tph Basalt Crusher Plant in Kenya

Project Name: 300tph Basalt Crusher...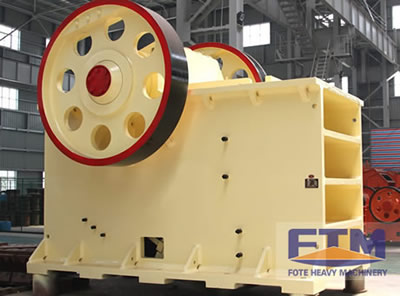 Jaw Crusher Machines for Sale in India
Feeding Size: 120-1500mm
Processing Capacity: 5-2200t/h
Get a Quote
Jaw Crusher Machines for Sale in India Introduction
India holds a high position in mineral resources, with abundant coal, iron ore and other mineral resources. In India, there are 89 species of mineral resources have been developed and utilized. In recent years, with the mining policy adjustment, the mineral exploration in India becomes active and its main mineral reserves increase accordingly. India's aluminum, copper, petroleum, iron ore, crude steel, lead, zinc and the main non-metallic minerals all increase in yield. But compared with the developed countries, India lags behind a lot on mining technology and equipment. The conditions of the mining factories in India are much more humble, with narrow and crowded area, equivalent to the level of China in the late 80s. Minerals are generally transported to the factory by car in bulk, and then to be processed after classifying and crushing.
Jaw crusher in India is the most frequently used mining equipment. Now the mining and crushing operation still mainly depends on jaw crusher in India which occupies most of the share in India's crusher market. With the recent development of India's economy, the demand for metallic ores such as iron ore and copper ore is growing continuously. Besides, India's infrastructure construction is expanding. The prosperity of building industry propels the market demand of cement. Currently, jaw crusher machines for sale in India have obviously been unable to meet the needs of its domestic ore reduction. Therefore, India has to import more jaw and cone stone crusher equipment from other countries.
China FTM jaw crusher in India
China has traditionally been the largest importer of mining machinery for India. Because China's mining production equipment is durable, economical, easy to operate and convenient for maintenance, the mining equipment coming from China is deeply favored by India's ore producers. The jaw crusher machines for sale in India manufactured by Fote Machinery, as the main crushing equipment in China, can break the original ores of uneven size into small and uniform pieces. Jaw crusher can be mated with ore dressing equipment and sand and gravel equipment to form a complete production line, or used alone. Jaw crusher in India is usually used to produce road cornerstones, railway ballast stones and construction aggregate.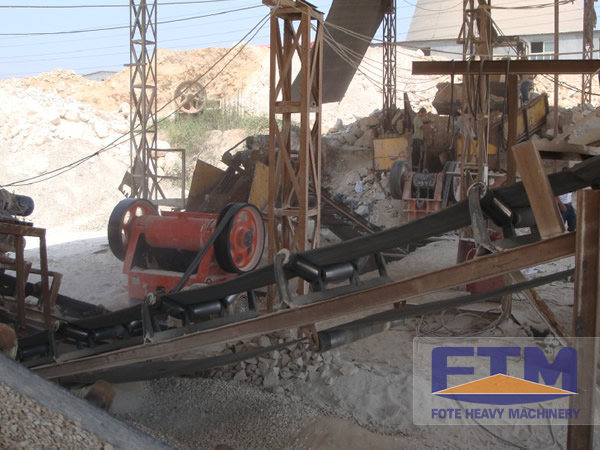 Fote Machinery has been devoted to researching and producing a variety of crushing equipment including jaw and cone stone crusher.FTM products have passed the ISO9001-2000 international technical quality system certification and CE certification. As one of the most important mining machinery export base, Fote Machinery will be an ideal jaw crusher manufacturer for you.