Projects
600 tph Granite Crushing Plant in Ghana

Project Name: 600 tph Granite Crush...
300 tph Basalt Crusher Plant in Kenya

Project Name: 300tph Basalt Crusher...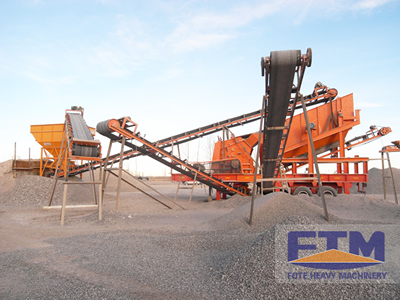 80-100 tph Mobile Crushing Plant in Nigeria
Processing Material: Granite Production Capacity: 80-100t/h
Device Type: Mobile crushing equipment
Date of Putting into Operation: In June 2014
Nature of Stone: Density (2790-3070 kg/m3), compressive strength (1000-3000 kg/cm2), water absorption rate (0.13 %)
Get a Quote
Introduction
80-100 t/h Mobile Crushing Plant in Nigeria Production Line Configuration:
FTM series mobile jaw crusher plant and mobile cone crusher plant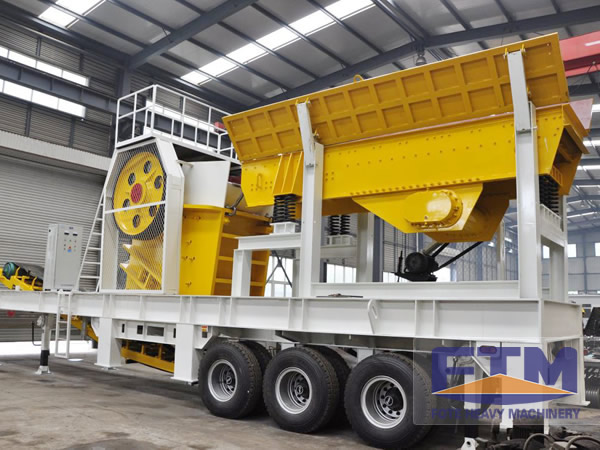 Mobile Jaw Crusher Plant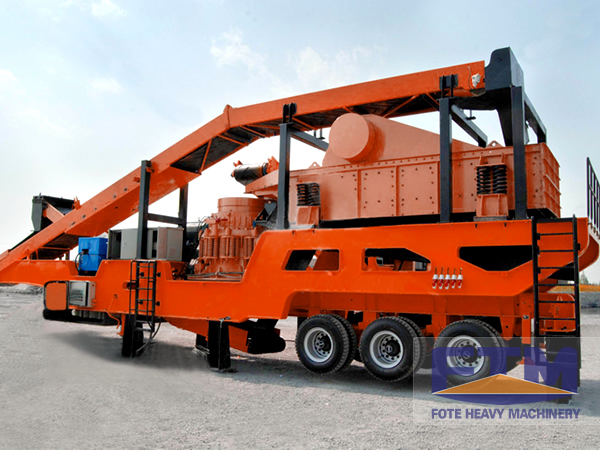 Mobile Cone Crusher Plant
Project Background
Today, the rise of the Asian-African political situation greatly promotes the large –scale expansion of national construction projects. Nigeria as the newly-developing market proceeds to carry out national infrastructure. However, the national infrastructure is inseparable from the aggregate. Hence, a company in Nigeria saw this opportunity and began to purchase sand aggregate production equipment to provide sufficient sand aggregate to national construction.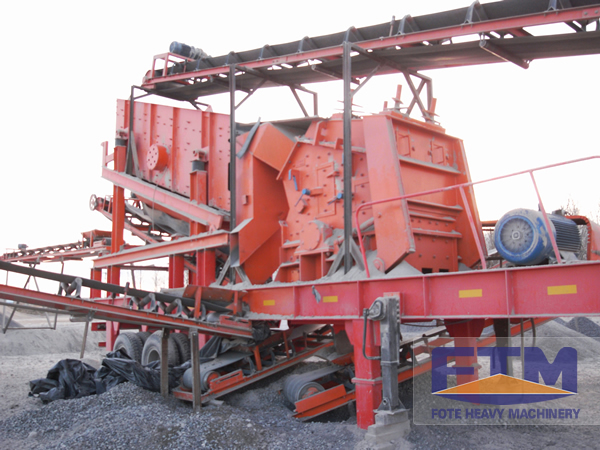 Project Analysis
This production line is assembled by Fote Machinery, which is composed of FTM series mobile jaw crusher plant and mobile cone crusher plant. The production process is as follows:
Vibrating feeder→ jaw crusher→ belt conveyor→ cone crusher→ vibrating screen
After a series of crushing and screening process, there are mainly three kinds of finished materials in this granite crushing plant, namely 0-5mm, 5-10mm and 10-20mm. These three specifications of stone fully meet the infrastructure needs of stone in Nigeria.
Equipment Advantage
When designing this production line, Fote not only ensures the stable working performance of equipment, but applies the environmental factors to the job site of mobile crushing plant. So, in the working process, these two sets of mobile crushing stations are of flexible and convenient operation, energy conservancy and environmental protection, which especially confirm to the local environmental protection pursuit.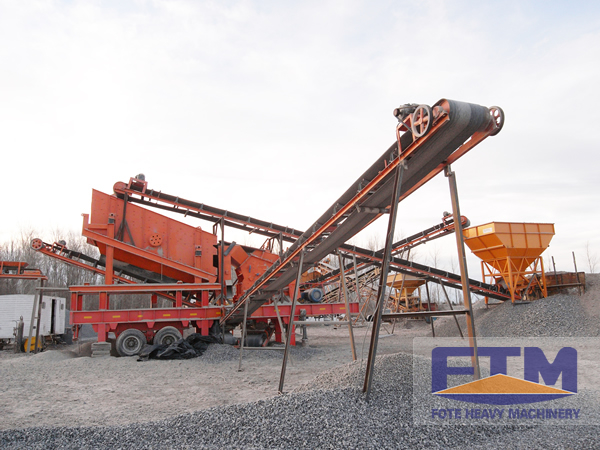 Investment Income
The mobile crushing plant is of high production efficiency and automatic operation, which saves a large amount of human resource, material resource and production cost. The finished materials produced by mobile crushing plant sell well in the market. Hence, the mobile crushing plant truly brings enormous economic benefits for customers.