Projects
600 tph Granite Crushing Plant in Ghana

Project Name: 600 tph Granite Crush...
300 tph Basalt Crusher Plant in Kenya

Project Name: 300tph Basalt Crusher...
Mining Crusher Plays an Unlimited Role
Date: 09-01-2016 From: Fote Machinery Author: admin
Mining industry plays a crucial part in the development of our energy industry. Especially the raw material exploration in coal, metallurgy, iron and steel industries is more directly influencing the ordered operation of various departments in our country. And mining crusher equipment leads in the front for this great industry. Mining crusher is an important part of the mining machinery industry.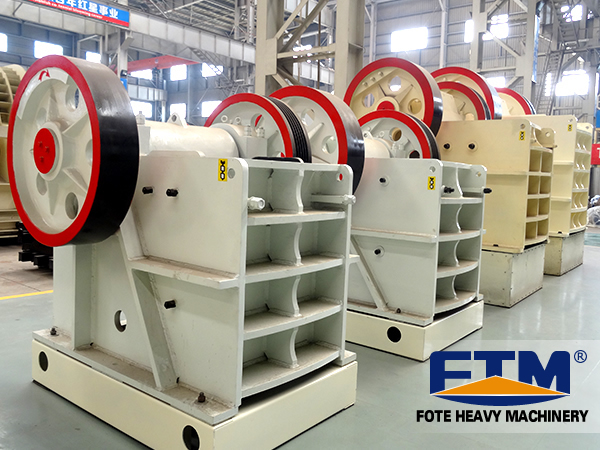 In the meanwhile, the complete set of mining machinery also shoulder the responsibility of providing a large amount of systematic and whole-set technical equipment for coal industry, metallurgy industry and ore exploitation, and providing equipment support for electric power, shipbuilding, military project, light industry, textile, pharmaceutical and other industries. Fote Machinery is a professional manufacturing enterprise of all kinds of crushing machines. Our crushers all conform to the requirement of more crushing and less grinding and have unique properties of energy saving, environmental protection and high efficiency. Therefore, FTM crushing equipment is well received on the market.
In the constant development, Fote Machinery always insists on technological innovation and gradually gets rid of the simplex product introduction and imitation which can be said as an essential progress for the development of our crusher industry. The constant technology innovation and structural modification improves our crushers' crushing ability and product quality.
In addition, our crushers are all made of super-wear-resistant materials, significantly enhancing the spare parts' wear resistance and service life. FTM crushers adopt the currently internationally advanced automatic and modular design, which is able to deal with all kinds of hard-to-break materials effectively, thus greatly improve the production efficiency of ores.