Projects
600 tph Granite Crushing Plant in Ghana

Project Name: 600 tph Granite Crush...
300 tph Basalt Crusher Plant in Kenya

Project Name: 300tph Basalt Crusher...
Barite Impact Crusher Wins a Favorable Development
Date: 02-19-2016 From: Fote Machinery Author: admin
Now China is standing in a big-development period. The domestic mining industry is developing vigorously and the demand for crushing equipment rises sharply. As a type of common crushing machine used in mining, barite impact crusher has a wide use in the processing and production of all kinds of rocks and ores. Barite impact crusher is capable of processing a wide variety of mineral ores whose compressive strength is less than 320 Mpa and size smaller than 500 mm, such as granite, basalt, dolomite, barite, limestone and coal.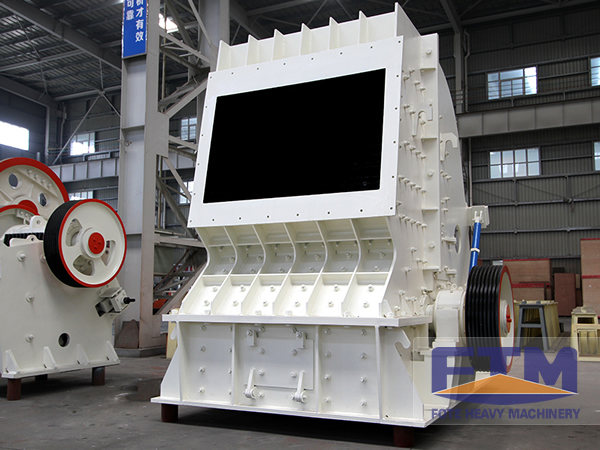 As the economy continues to develop, barite impact crusher is also experiencing constant innovations and progresses. In the continuous promotion of science and technology, it is very necessary to improve the structure of the existing crushers and promote its crushing ability and the convenience to maintain. To research and develop high-resistant and high-toughness manufacturing materials is undoubtedly an effective and practical measure to improve hammer's service life and reduce customers' investment in spare parts.
In the constant development of economy, Fote Machinery is insisting on innovating all the way and constantly improving barite impact crusher's automatic level and lightening workers' labor intensity, thus to raise the whole production efficiency.
Our barite impact crusher, due to its excellent performance and outstanding application, has obtained favorable development and plentiful progresses during its fast advance. Nowadays, it has been widely applied to numerous industries like high-grade road, hydropower engineering, artificial sand making, stone reduction and construction industry. If you have a need of crusher machines, please contact with us without doubt and we will answer your questions whole-heartedly.